Caseshows for sellassie.infro [ Lul] : Shakespeare/Commedia in Ethiopia + Folk Ethiopian script developed show
+ antohin.wordpress.com & ethio.wetpaint.com
... School of "Russian Theatre" in Ethiopia
Lul Teatr SEASON
PR package :
World Classic in English in Addis Ababa
use vtheatre group/lists ?
... administration/jobs
Costumer
... see lul.vtheatre.net/adm
shows and season
sub-directories :
lul
season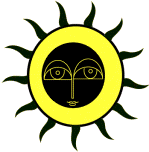 calendar

pix

...

[ how to organize? ]

titles:

Desire under the Elms [in Amharic]

Pinocchio

Ms. Julie

Chorus Line [concept]

Mostly small cast, classics

One (two?) shows each season, directed by myself, plus, summer student-based show.

English vs. Amharic, or bilingual ratio

Children Theatre and open-air

...

Script development filmplus.org/plays -- like SmallChekhov and plays.vtheatre.net

Director's notes -- old shows.vtheatre.net?

Using the same T-blog?

...
---
Russian Theatre School chekhov.us & meyerhold.us : usa | eth | ru | eu

topics.txt : utopia project * pomo theatre * chekhov2.0 * book of spectator * virtual theatre * webshow(s) * lul.vtheatre.net * poll'09

title * intro * ...

adv : webmaster

virtual theatre @ film-north
Utopia Project -- World's a stage...
... 2008 -- maybe it will be MY year.
... from direct.vtheatre.net : A theatre administrator is a person dealing with all the administrative aspects of the theatre. This is all the paper work, such as organizing of the ticketing, times for companies to bump in and out, general office work and all other necessary requirements for a theatre to operate as a business. There are many levels in theatre administration, as in all office environments.
Director's Notes [ T-blog -- in bar.txt ]
Post-Postmodern Theatre and Ethiopia?
... NOTES pages in sub-directories + notes.htm, HTM, HTML ?
* 2009 Summer : I have to make LUL pages "in advance"; most likely, for next year or two I won't have change to do much of webbing. What does it mean practically?
No blogging, diaries, and etc. No updates.
Hard drive texts I will upload from time to time...
Read my Blogs for updates!
2009 - 2010
LUL Repertory
LUL Lab antohin.wordpress.com
...
---
dir.txt : seasons * lul * doc * pix *
notes
... NEW : 2007 -- TEATR.US = my theatre

2008 notes

2009 [directory]

[ lul.vtheatre.net ]

2009 - "Chekhov in Ethiopia" [ 3 Sisters in Amharic? ] + Three Sisters : Scene Study

* 3 years plan (overview)

sellassie.info/lul pages : academe [ only, mostly? ]

... Lul-Interactive :

2009 Lul-Addis

* if you in Addis, take this survey!

[ to be continued ]

Four Places : here -- artistic, lul.vtheatre.net -- administrative, HIM (sellassie.net) and Ethiopia (sellassie.vtheatre.net)
I have less than a year to sort it out.
anatoly.et
[ for school of r theatre see - rat & theatre theory files ]

... Notes for myself [ blog-diary] :

11.16.08 -- Three main directions : Lul, Engl. based private theatre
Academe -- classes, including summer session for (UAF) credits ?
Affiliations :

National Theatre -- 3 Sisters in Amharic.

More questions than I can think about...

...

My old commitments -- meyerhold.us | stagematrix and etc.

meyerhold search.live.com

and Shakespeare :

Taming of the Shrew http://shakespeare.emory.edu/playdisplay.cfm?playid=27

12th Night

"Hamlet 400 years"

http://www.nytimes.com/slideshow/2007/04/10/nyregion/20070411_BORIS_slideshow_1.html A Lost 'Boris Godunov' Is Found and Staged
Колонка Алексея Бартошевича
Штайн, Тальхаймер, Някрошюс: интерпретация «Фауста»
Труднее всего в поэме Гете современному театру дается момент спасения грешной человеческой души
issuu.com/groups/theatre from Anatoly Antohin Tel: 011-251-910566800
support: blogs : Y-profile + film + bloglines + blogger/webmaster + SHOWS: vtheatre.net/2008 | 2009 | teatr group/forum | LUL

books.google.com/googlebooks/shakespeare
Comedy or Tragedy : what's the difference : PoMo POV [ pomo.vtheatre.net ]
bar : webshow Guildenstern for Rosencratz + Post-Chekhov + pomo.vtheatre.net + my notebook THEATRE 2008 blog * groups.myspace.com/stagematrix | knol.google.com/k/anatoly-antohin
presentation --
Lijit Search filmplus.org LUL Tel: 011-251-910566800
anatoly2.0 : Anatoly XXI * Webman's * Anatoly ALL * film * theatre * feeds * links * anatoly.ru * bloglines * myLibrary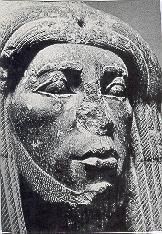 Solomon & Sheba [notes] Before Them...

play.vtheatre.net -- ?

shows.vtheatre.net

... http://www.kmtspace.com/sheba.htm

filmplus.org/ethio

Oh, Utopia? [http://www.sparknotes.com/philosophy/utopia]